Rise of HD video homepages
Video is a great way of keeping visitors interested in your website, and when you're a travel company there's no better way to help potential customers get a feel for the locations you offer.
That's why, as part of a wider brand overhaul, Odyssey Travels' new look websites, such as Africa Odyssey and Tanzania Odyssey are now showing off its luxury safari holidays on the homepages, thanks to a full high-definition (HD) video upgrade.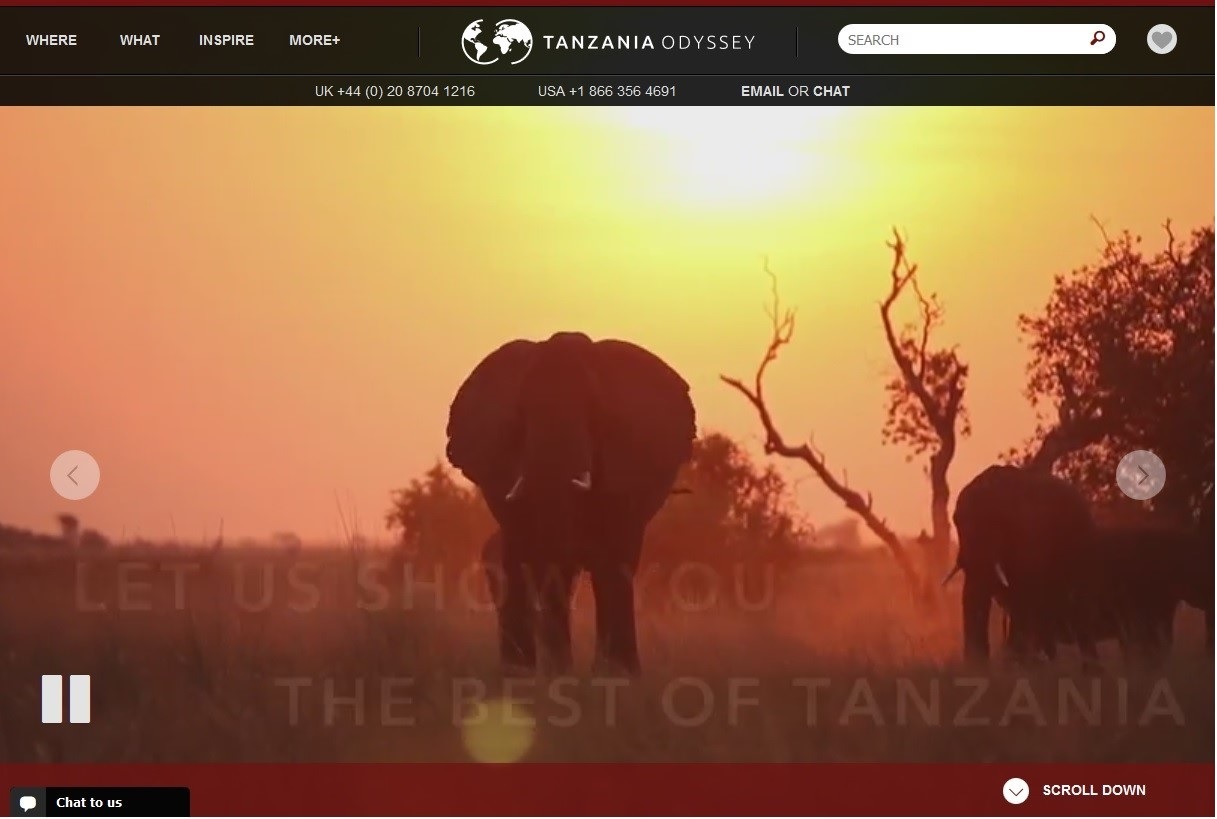 HD video is pretty common these days, but what makes this so special – and quite tricky – was pulling together some really jaw-dropping stock footage and getting a video editing wizard to work their magic to create a wonderful show-reel. Now, potential clients can watch incredible film, ranging from turtles swimming in the Indian Ocean to giraffe and elephant out in the savannah, before they even reach their destination.  
Odyssey already had a bespoke slider/carousel widget, but we took it through a full redevelopment process to make it completely responsive. No one wants to be downloading unnecessary data via their phone, so the site is able to scale back to the image-based slide show when viewed on mobile, and then upgrades to full screen HD video when viewed on desktop, tablet or even a wide-screen HD TV! It is also possible to turn the function off, but who'd want to with such beautiful scenery?
It has given Odyssey Travels a powerful new marketing tool. We like it – so much so that we kind of wish we were on safari right now.