Black hat SEO versus white hat SEO today
In March, Search Engine Land ranan article looking at Google's new 'Fred' update - what looks like a spam algorithm update, heavily focused on penalising sites with thin, poor quality content. Although Google rarely confirms or denies its algorithm updates, Fred exposes a problem that is still rife within the search engine optimisation (SEO) community – unethical, manipulative SEO tactics that are designed to rip off companies genuinely looking to boost their search rankings.
Often referred to as 'Black Hat SEO' – unscrupulous SEO companies often blind potential clients with jargon so it becomes difficult to know what they are paying for, or whether, in fact, the correct approach is being put in place.
If you're a small business owner looking to increase your Google ranking, and your SEO company tells you that they're going to get you lots of backlinks that will point to your site and push you up the rankings – would you know to question it?
SEO is complicated because of the intricate and mysterious algorithms that run search engines, along with a lack of disclosure of methodologies. Google itself updates and adjusts its main algorithm somewhere between 500-600 times a year, according to Moz, and rankings are inherently volatile and fluctuate. So, what is the difference between 'good' and 'bad' SEO, and why should you care if both seem to offer results?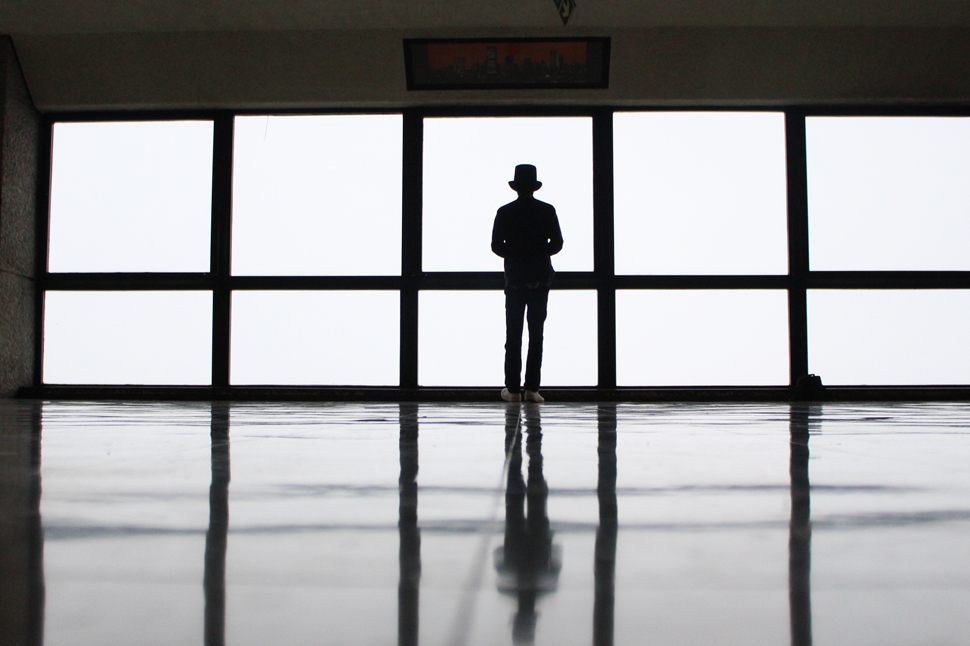 Search engines are designed to prioritise the searcher, not the advertiser
Briefly, let's recap how search engines and optimisation work. Many people mistakenly think that SEO is about tricking Google's web crawler – the internet bot or 'spider' that systematically browses the web for content it can read before it builds a searchable index for Google's search engine. In fact, optimising a site for search is all about presenting your information as clearly as possible.
Think about SEO this way: imagine Google is a restaurant. Any restaurant that cares about its reputation is going to want to source the very best ingredients, leaving diners satisfied that what they ordered was what turned up on the plate. Chances are those diners will be back for more at some point.
Google works in exactly the same way. It prioritises good quality, ethical companies that provide its algorithms with fresh produce – in other words, content.
So, if you want Google's diners to keep visiting your site and buying your product then you better make sure the content you deliver Google is good enough for it to keep you bumped up its rankings. If not, it's going to switch supplier. Otherwise, its diners might start thinking about making a trip to Bing or Yahoo. Searchers are fickle and as soon as people start getting inaccurate results, they lose trust and go elsewhere. When that happens, Google loses everything.
So, a search engine's first priority – bar none – is to help its users find answers to their questions. Its business model is not about knocking other businesses out of business by penalising them, but promoting websites based on their relevance in a responsible fashion.
Google search is trying to level the playing field, so that those with something important to say, stand head and shoulders above those that just shout the loudest. Google's algorithms are designed to improve its search engine by better understanding and indexing the content it finds on the internet, matched against people's search requests.
White Hat or 'good' SEO benefits everyone
A 'good' SEO professional, or more aptly, a useful SEO professional, plays by Google's rules. They should want to work with you, educate you about the work they've been doing and fundamentally be willing to explain how their work benefits your website's ability to be read and understood by Google.
Basic principles of good SEO:
1. Build a quality web site that is easy to access with lots of easily consumable content.
2. Legitimate keyword research and optimisation, i.e. using key search terms in the appropriate places, and not overdoing it.
3. Regularly publishing high quality, original content; perhaps the most important of all.
4. Inclusion of a site map and easily navigable pages.
5. Using content that clearly explains its services, products, and reason for being.
6. Designing for the end user, not designing to manipulate the Googlebot.
White Hat SEO plays by Google's rules
Google's main goal is to make sure its customers, i.e. the people searching it, get an excellent web experience and continue to use Google for information/products/services, rather than switching search engine. Its main goal is not to get companies to buy AdWords.
If you have a well-written, clearly structured, clean-coded website that's easy to navigate then that's a great start. If it leaves no doubt in the visitor's mind as to what that website's purpose is, that's ideal. If you own a shop selling bespoke dog collars, you'll want your website to be filled with content that explains how your dog collars are handmade, personalised and which dogs can wear them. There should be no doubt in your customer's mind that selling dog collars is what your site is for.  Good SEO should lead to increased organic search engine traffic and less dependency on PPC (Pay-Per-Click advertising)
What is Black Hat or 'bad' SEO?
Bad SEO tries to shortcut these steps in favour of quick and dirty tactics designed to trick Google's algorithm. In the ancient days of search, deceptive practices were much more widely used. Broadly, they can be defined as outdated, unethical practices that fall outside of Google webmaster guidelines.
Google recently released a 'How to hire an SEO' video which defines a 'bad SEO' provider as 'one who you might pay a lot of money without positive results, or even worse, one who implements shady practices on your website that result in a reduction in search rankings'.
And, heck, there are a lot of them out there. Bad SEO uses aggressive strategies and techniques focused on manipulating the search engines themselves, deceiving algorithms in a bid to jump up the rankings. They have little interest in the human user. Websites that employ Black Hat strategies have not earned their results page position on their own merit, often because their content is not strong enough to get there.
Tricking a search engine's algorithms into thinking a website has more, higher-quality content than is true hinders the user experience and artificially – and often briefly – pushes a website up the rankings. A user clicking through to a dodgy site will almost certainly be disappointed by the lack of relevance to their search query. The initial results for websites laden with bad SEO might seem positive, but the chances are that your customers are going to leave very quickly when they realise that they've clicked through to an unhelpful, disappointing site.
High risk Black Hat techniques to avoid:
Buying backlinks

 

or generating backlink 'farms' – this means creating hundreds of links on other websites to point towards your own.
Creating

 

doorway pages

 

full of hidden text – once again, this is to deceive a search engine into thinking a website without substance is more relevant than it is, whilst hiding the page to its site visitors.
Keyword-rich pages

 

of text hidden to website users but not search engines – keywords are important for your search results, but deliberately loading pages full of them becomes spammy and ultimately hinders user experience.
Inaccurate or

 

deceptive anchor text

 

(the clickable text in a hyperlink used to link one page to another) – using words which do not accurately describe the true page being linked to, therefore tricking the user.
Duplicating or

 

stealing content

 

from other sites, with no other added value.
Deceitful redirects

 

that send a user to a different URL than the one initially requested and then displays different content to the user than the Google crawler.
Adopting any of these techniques is highly risky practice for short-term gain. Penalties were not commonplace until a couple of years ago, but now Google explicitly states that violating their webmaster guidelines will have a negative impact on your performance results, sometimes going as far as being removed from its index altogether.
Some SEO agencies are just rogue, and not in the fun Star-Warsy way. If you engage in poor SEO practices, algorithmic penalties from Google will head your way, and that can take a lot of time to recover from. We have already noticed how recent algorithm updates have started to penalise sites for their speed/loading speed.
If you think good SEO is expensive, it's worth first considering the cost of bad SEO. Good SEO is worth paying for because it requires originality. If your business depends on your website and its visibility in the search engines, can you really afford the potential damage to your website?
If any of this is ringing alarm bells, or you've recently experienced a ranking penalty, it may be time to ask your SEO provider for a detailed report on its current methodologies. Alternatively, if you would like to chat to us about developing a new strategy, or would like an SEO health check, give us a call, or get in touch via email.