Bespoke like you | Before Nine
Bespoke means you, not someone else, some other company or solution. bespoke is your signature.
Wearing someone else's clothes, looking like another company's brand is not good. It's sloppy, too easy, lacks innovation and flavour.
If your business is lost in some other's identity, take a slice of mind from before nine the innovative, people-thinking, resilience and well-being consultants.
When they launched their business they were convinced that a theme or a template style website would never work for them.  It would not project their personality or delivery their messages in the right way.
Bespoke is beautiful and Digital Potion always wants to project their client's individualism.  Finding the things that they do differently, the way they work, their philosophy.
Years of working in the luxury market have honed our skills and attention to the details that differentiate the cream from the curd.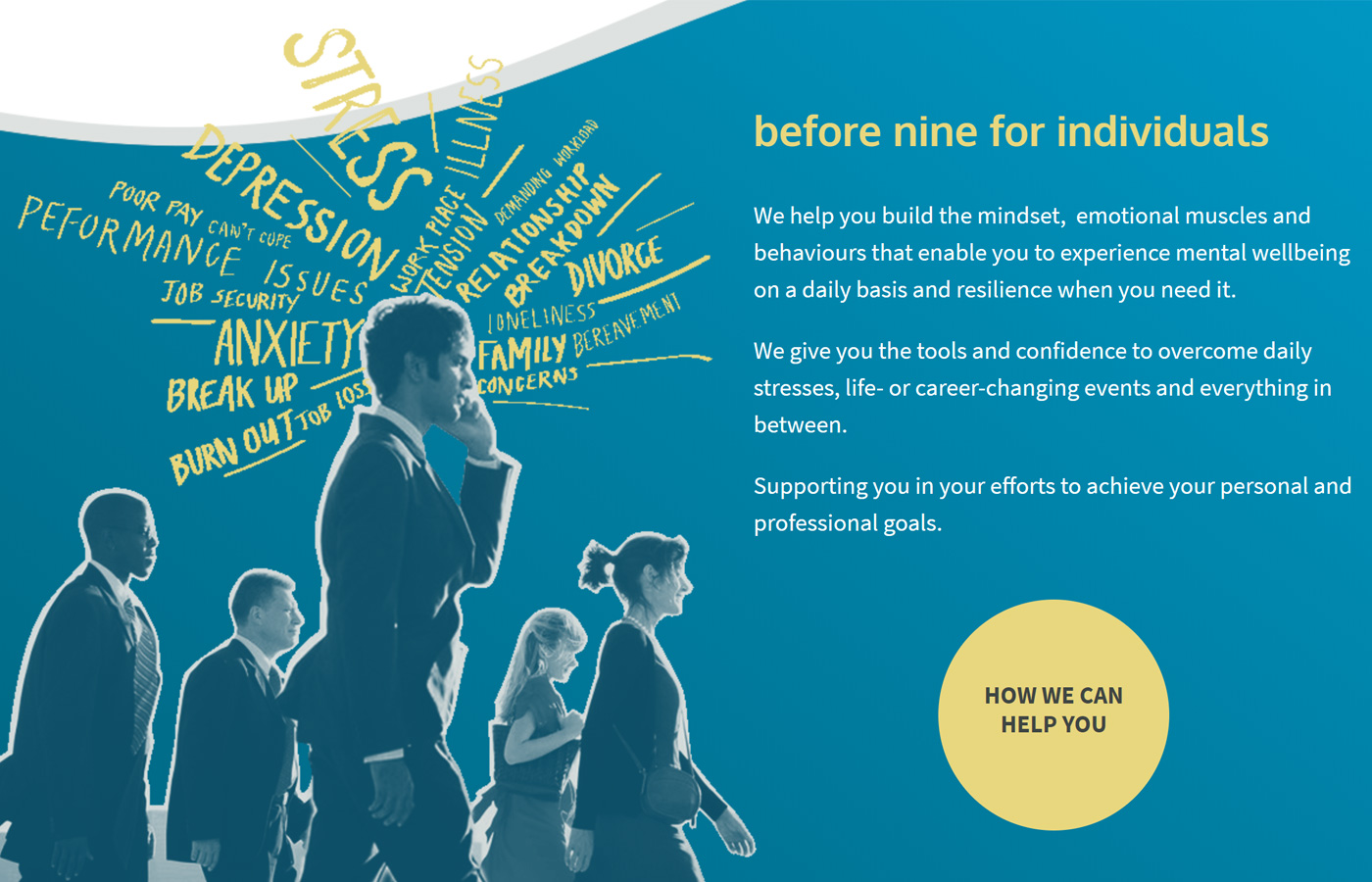 "I had a fantastic experience working with the Digital Potion team earlier this year. They helped me to develop the brand, logo and website for my new business. They were creative in their approach whilst also taking their lead from me, with a real "can do" attitude. I definitely see them as partners and will be using them going forward to support my content marketing."
 Dr Aarti Anhal | Founder, before nine