Firing up a new-look website
There's no getting away from it: heat exchangers aren't the most sexy product on the market. But, that doesn't mean a heat exchanger website can't be.
Founded in 1991, UK Exchangers design and manufacture a wide range of heat exchangers for industrial, food, dairy, hygienic, refrigeration, HVAC and marine applications and, today, it is one of the UK's leading suppliers.

However, when they approached Digital Potion, their website was in desperate need of some TLC: the design was dated, the code old and, consequently, not search engine friendly. All of which meant it was languishing down the natural search rankings. 

Meanwhile, the majority of its traffic was paid for, via AdWords, and, even then, it was rarely the right sort of traffic. This meant potential customers bounced off the site almost immediately, leaving UK Exchangers to foot the bill. 

It had created a cycle we see all too often – no search-optimised organic growth coupled with a spiralling AdWords budget. Their website was costing them money and yet not providing any real marketing or functionality benefits. 

With the team's agreement, we went back to the drawing board. The only thing we couldn't touch was the brand itself, which was strong and used in other capacities, such as its truck liveries. 

We took the team through a complete redesign process, using their existing brand colours as our launching point. We created a series of bold blue and red teasers on the homepage to introduce customers to the different types of exchangers, added brand-new contact forms and created a host of customer landing/entrance points and new calls to action. Finally, we made sure that the site was mobile responsive, always adapting to the device on which it is viewed.  

But, it was the photography that turned this site into something beautiful. We drafted in the very talented Richard Davies, a pro who has worked for everyone from national magazines to FTSE 100 companies. Most importantly for this project, he's also worked for some of the world's largest industrial companies. He knew just how to create the perfect blend of artistic with informational.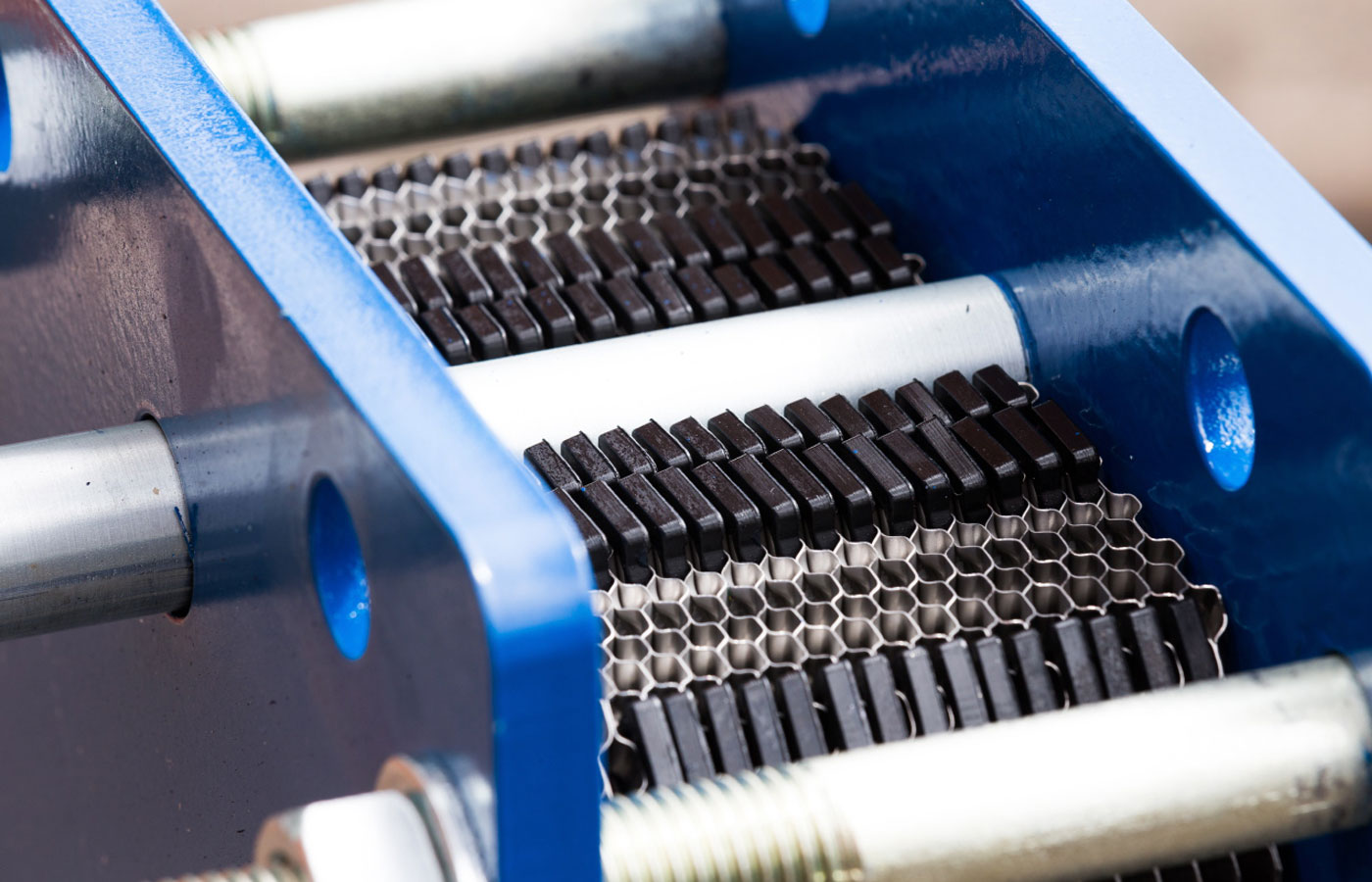 So, while the site's brand-new carousel features a series of brightly-coloured, abstract close-ups from around the UK Exchangers factory, the rest of the site is filled with clear, detailed images of each type of exchanger. We also threw in some time-lapse footage to demonstrate how a member of the team assembles a plate and frame heat exchanger. 

Combined with our technical overhaul and the design refresh, we were able to create a much more engaging website, offering a more inviting user experience. 

Working with teams like UK Exchangers is why we get out of bed in the morning. We've helped them to slash their advertising budget, grow organic traffic, and their conversion rates are on the rise. There's nothing finer in our world than being able to help put the right customer in front of the right brand and we're thrilled by the success that the team has had as a consequence of our work. Our partnership with UK Exchangers continues, so watch this space for the next set of exciting additions to the site.  

If your brand and website are not performing as well as you wish or are in need of an overhaul, give us a call, because we would love to help you.