Multi-site solution for a rising star of the bar
It's always exciting when a new client comes to talk to us. Even more so when they have an idea that could – with the right digital support – see them blaze a trail through their chosen profession. We call to the stand expert barrister Quentin Hunt.

Quentin is a leading specialist in criminal and regulatory law, working out of award-winning chambers in Bedford Row, London, and has extensive experience both in prosecuting and defending high-profile cases. 

In the past couple of years, the legal landscape has seen two significant shifts: first, the public is now allowed to directly instruct a barrister in criminal prosecution cases, instead of having to see a solicitor; and the second is that the public is now allowed to pursue a private prosecution if they are not happy with the Crown Prosecution Service's (CPS) verdict on whether to take their case forward. 

There is no difference between a CPS case and a private prosecution, and if the accused is found guilty they can still be sent to jail. However, there are occasions when the CPS simply does not have enough evidence to get the justice machinery moving. A barrister, on the other hand, supported by a strong team of investigators, can pull together their own evidence and present it in court, with the full weight of the law behind them.

All of which has opened up an enormous opportunity for the legal industry – barristers have suddenly become businessmen, able to drum up trade through their chambers. Quentin spotted the opportunity very early on and knew he needed to act fast. 

From the outset, it was clear that he needed to be able to talk directly to two very different audiences – defence and prosecution being opposite sides of the legal coin. 

So, we advised him to create two separate websites and purchased two very specific domain names that have Quentin's main keywords embedded within them. We wanted to give our new client the best possible start in this brand new marketplace and, by creating two different shop fronts, rather than one integrated space, we were able to properly showcase his talents, while keeping his search engine optimisation strategy as clean and clear as possible. 

We also needed to find ways of incorporating Quentin himself into the sites – after all you want to get an idea of the man you're hiring before you make a decision. So, each website features a prominent audio/visual element. 

In his criminal defence website, this is a talking heads video that features Quentin discussing his experience and skills. It helps potential clients get a real sense of his approach as a barrister. For his private prosecution site, we switched to an animated short. It still features Quentin – albeit in avatar form – but the purpose here is to help put across a complicated message to prospective clients who are unlikely to be law experts. The animation provides information on what we mean by private prosecution, how someone goes about pursuing a private prosecution and some basics on what to expect. Both approaches are working very well.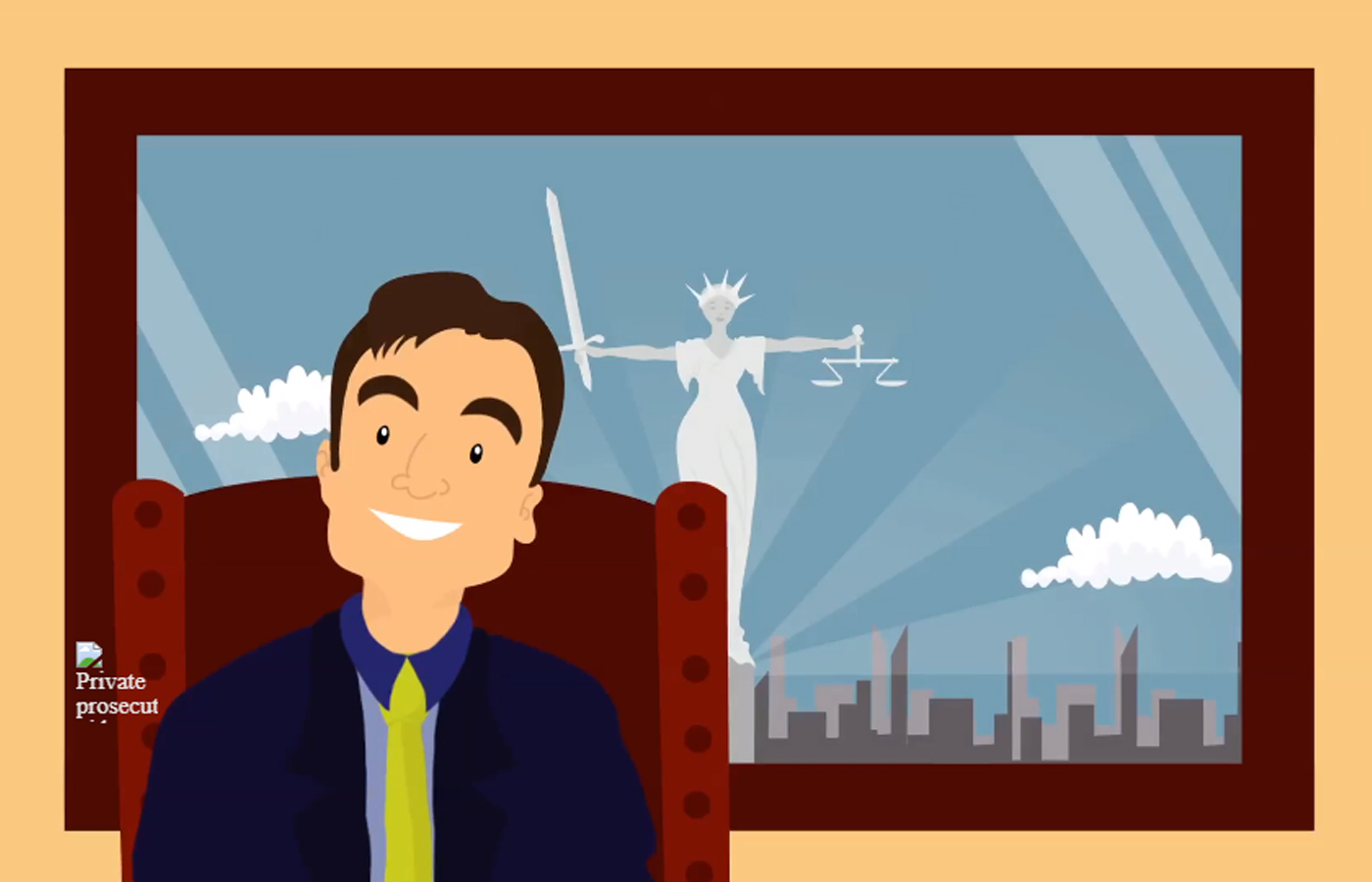 The key part of success in a case like this is to make sure that you are one of the first to market. Quentin saw the opportunity and with our help was able to launch two well-made and optimised, simple-to-use websites that allow him to add new content at will, within a short timeframe. It's a relationship that is growing all the time as we learn – together – more and more about this new area of the law, and we're just about to embark on a new inbound marketing campaign with Quentin over the coming months.

We couldn't be more proud of the success that Quentin has already had – these sites have hit the ground running, climbing the search engine rankings at an impressive speed and generating new enquiries all the time.
If you've spotted a gap in your market and would like some advice on how to get ahead of the digital competition, give us a shout.